BRANDING THAT WIN YOU THE GAME
Owlspire Studio
Choosing professional logos, photos, and other branding templates for your company is just a few clicks away.
Check out our finest works of design and creativity at unbeatable prices.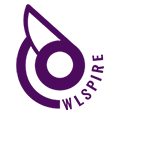 Need a Custom & Professional Logo for your Business?
Buy Logo, Designs & Photographs Online
Order online exclusive, ready-made and high quality logos and images, purchase a corporate identity and graphic design resources, branding templates and layouts perfect for your brand or business.
You will receive the original design files or photograph within 2 – 72 hours *after payment confirmation, including
*.psd/ *.ai file – Adobe Photoshop/ Illustrator file of the logo/ graphic design
*png – Portable Network Graphic of the logo/ graphic design
Raw file of the photograph